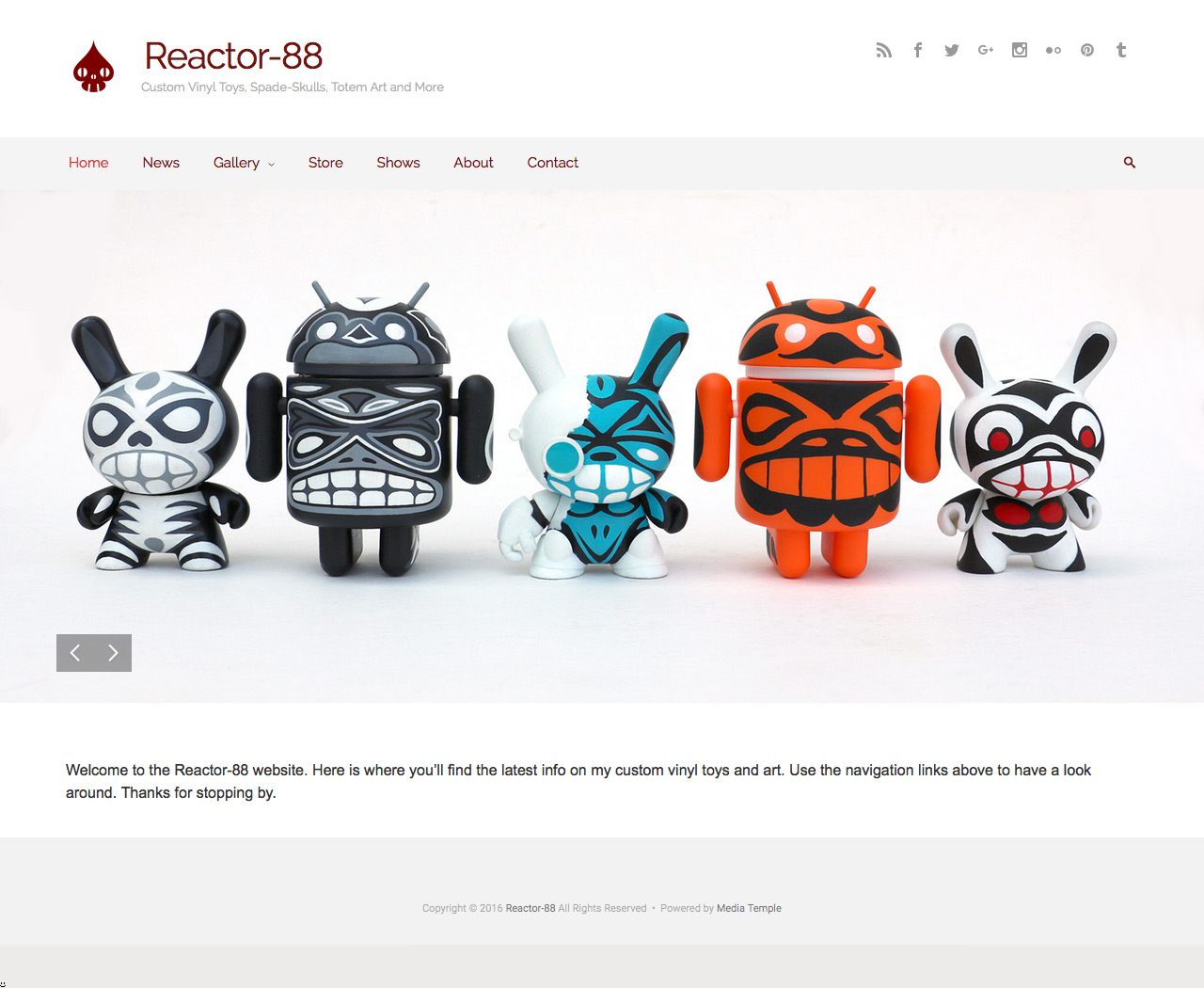 So as I mentioned in my last post, one of the many things that has been neglected the last few years has been my website. I know with social media and all the "plug 'n play" shopping cart sites these days, one almost doesn't need a website anymore. Maybe I'm still a purist (or just like making extra work for myself), but I think a standalone website is still a fundamental thing. Then again since that's my 9 to 5 world, I could be a little biased.
So back to my site- it has sat stagnant for a long time now. Up until last month I hadn't posted anything for a good year, and I had no idea if my shopping cart still worked. The design was already a bit dated when I first set it up, so it was really due for a tune up and refresh. Even though I work in the web (UX/Design/Front End) world for my day job, the last thing I want to do is sit here for hours on end at night/on weekends designing and coding a full custom site. So I use a stand-alone installation of the WordPress framework. And yes, I also use a canned theme- gasp! I do end up making a number of custom CSS tweaks (and sometimes some PHP mods) to get things to work/look exactly how I want, but for the most part this is all out of the box stuff.
With that said- in the last couple of weeks I've gone over the inner workings of my site and gave it a facelift, and I'm pretty happy with where it's at right now. I'm still trying to figure out a couple of things (mainly how to structure the newsletter sign-up in the footer) and need to fix a few weird UI/UX issues in the store, but I think it's good to go. And as I mentioned in my last post as well, since I don't have many visitors here I've been making all these updates and changes on the live site- yeehaw!
So I hope you enjoy the refresh, and now that it's almost all set I can fully get back to the fun stuff- art and toys!