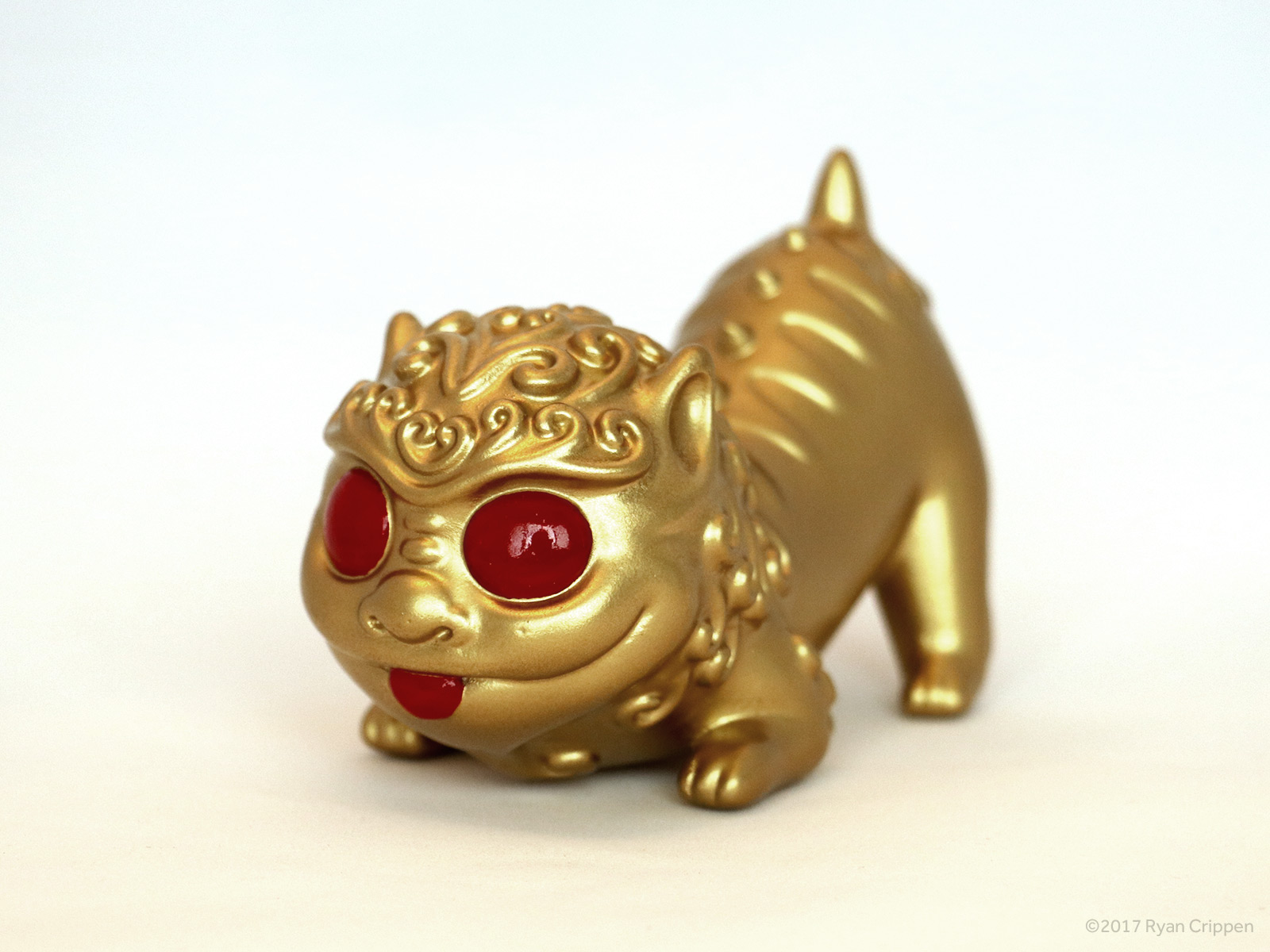 If you know me, you know I love dogs. While I know Foo Dogs are actually lions, I've always been a fan of them as well. One day I'd love to have a giant pair guarding the entrance to my home, but for now I've just collected several small sets of the mythical guardians. If you're not familiar with them, Foo Dogs originated in Chinese culture, but spread to many other areas of Asia. They are seen as guardians and thought to have mythical protective benefits, so they were usually placed at the entrances to very important locations. They are also usually displayed in pairs- one male and one female. The male has his paw on a patterned ball, and the female has her paw on a cub. Seeing the cub under the female's foot made me think- I bet that little guy loves to play! So I came up with the concept of Foo Pup:
Before adult Foo Dogs pair up and take their place as the mythical guardians that they are, when they are pups they like to do what all other young creatures do- play! Foo Pup is ready for fun- crouched down, tail up in the air, and ready for a game of fetch.
Foo Pup is my first self-produced toy. It's been a very long road and a ton of work, but I'm pretty happy with the results. I created Foo Pup digitally in ZBrush, then had a test print output in nylon via an SLS printer. After reviewing the model I made a few small tweaks, then sent it out for a second print- this time in resin via a DLP printer. After a lot of sanding and further hand-refinement to the 3d print, I felt it was a suitable master for mold-making. After many tests and failures trying to solid cast it, I finally had some decent results hand roto-casting the figure. It's definitely not perfect, but I'm pretty happy with it considering it's my first attempt at making a toy from start to finish.
Foo Pup Gold Edition will be released at the Myplasticheart booth #888 during NYCC. They will have a very limited quantity available at the convention, but don't worry- we should be seeing the playful pup again…